Of the several reasons given by property buyers in Dubai to go "off-plan" when looking to buy an apartment in Dubai, investment usually tops the list. In a previous article we showed evidence that apartments have the potential to generate higher yields, when compare to villas in Dubai. Although capital gains are better had through villa investments, apartment investments generally have lower buy-in amounts and they benefit from higher rental demand by the expat community – so it makes sense for investors, across the broad spectrum of purchasing strengths, to buy an apartment in Dubai.
There are common factors intrinsic in all of the most successful apartment developments. Identifying these factors is half the work when deciding where to buy an apartment in Dubai, as an investment.
Factors all Investors Should Consider when Looking to Buy an Apartment in Dubai
Location
The location factor incorporates two sub factors; geography and proximity. Communities geo-located on or near beaches are often popular, although proximity tends to have a more significant impact on ROI in Dubai. A studio, 1, and 2 bedroom apartment located within walking distance of the metro line is an almost guaranteed 95%+ occupancy with a potential opportunity to charge a premium on rents. These apartments are in very high demand by single and young-couple expats living in Dubai. A 2, 3 or 4 bedroom flat in Dubai with close proximity to parks, schools and shopping outlets also sees higher-than-average occupancy and premiums.
Cost
Low cost housing in Dubai will always be popular. Typically an investor will be forced to trade off a good location for a low investment cost, but the returns are equally as high in both cases. Because of the nature of most off-plan developments, investors typically expect to buy properties in underdeveloped areas, with the hopes that these areas will develop and become great residential locations, multiplying their returns very quickly. Dubai is less risky when forecasting areas of growth because Dubai is still booming, expanding and growing; and will continue to do so in the long term. Add, that off-plan apartments in underdeveloped locations are some of the lowest $/sq. ft. investments in Dubai, and this becomes the ideal option for most investors.
Developer
The developer is the piece of the investment equation which has the most to prove. When a developer fails to complete on schedule, resells a "problem project" or sacrifices quality when value engineering for cost overruns; buyers lose trust. Developers in Dubai value their reputations and they understand that their continued success depends solely on consumer trust levels. For this reason, developers selling off-plan apartments in Dubai have become extremely cautious when establishing costs and schedules to accurately reflect current market trends. Regardless, an investor who wants to buy an apartment in Dubai will want to reduce risk as much as possible and is advised to contact an independent consulting group to review or recommend reputable developers. Zola Group property consultants have assisted hundreds of property investors in making sure they purchase from only the most qualified developers. For any questions regarding your investment needs, please contact us here.
Popular off-plan Apartments for Investment
Azizi Residences (location)
Azizi residences is in Al Furjan is one of the most popular areas to buy an apartment in Dubai for investment. Al Furjan is the site of the new Dubai Metro line and it offers low cost, high return investment properties for buyers from all around the globe.
Contact us here to get request details about this property.
Town Square (Cost)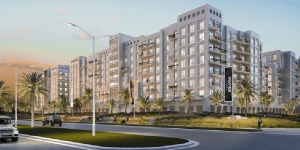 Town Square is currently a little off-the-beaten path, and so the cost of owning an apartment in this mega-development is quite low. Government initiatives to expand infrastructure into this area are already underway and is expected to significantly raise property value in the near future.
Contact us here to request details about this property.
Paramount Tower Hotel and Residences (Developer)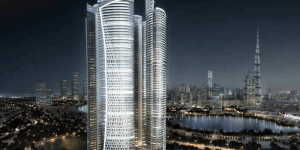 A foundation of Dubai's property market, Damac is second to none as a strong, trustworthy developer in the region. Quarterly profits are up and all projects are currently sat on or before schedule. Damac remains one of the most reputable names in the Dubai real estate development industry. Investors looking to buy an apartment in Dubai have shown great interest in the Paramount Tower Hotel and Residences by Damac.
Contact us here to request details about this property.
Zola Group works with global investors to consult on real estate in Dubai. With an extensive portfolio of successful property purchases, investors around the globe seek our professional services. To get in touch with one of our property consultants you're invited to contact us here.
Zola Group Real Estate Services are available to local and international clients looking to take advantage of the highly rewarding property market in Dubai and the UAE. You're invited to contact our property consultants via email or phone to learn more about our specific services or to inquire about current real estate opportunities. To view current property listings Click Here.