Buying villas for sale in Dubai continues  to be one of the most proven-profitable property investments in the world. Expat real estate investors agree that investing in Dubai property is safer, more reliable and more rewarding than investing in their home countries. The preferential treatment Dubai gets from its global investors did not come overnight, nor did its overwhelmingly positive reputation. Dubai has had difficult economic trials, like many other investment destinations, but it has shown the world that it's able to recover from setbacks quickly and effectively. Investors now seek properties which they predict will benefit them in the long-term; a sure sign of trust in a stable market.
Off Plan Villas for Sale in Dubai
By far, the most rewarding long-term investment (5+ years) in Dubai is in off-plan villas. An off-plan villa is one which is:
Available for purchase directly from the developer
Available for purchase prior to construction completion
These types of off-plan villas for sale in Dubai allow for the most reward, as they're commonly sold quite a fair bit under average market rates; although they do tend to carry with them a high degree of perceived risk. Purchasing a plan, in lieu of a property, is not for the faint-of-heart. Those who buy are typically seasoned investors who understand that the rewards far outweigh the risks.
Here are three of the top investment villas for sale in Dubai, according to seasoned expat investors.
Meydan District One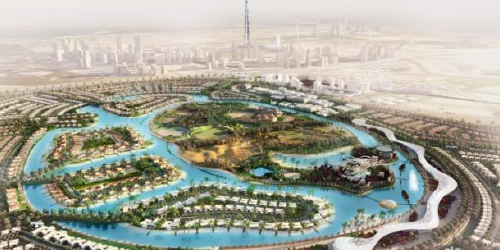 District One is within Mohammad bin Rashid City, which sits along Al Khail Road. This project is a joint venture between Sobha Developers and Meydan. A total of 1,500 villas will be released in four phases. The first handovers were in 2016 and the full project is expected to be completed by 2020.
Phases 1 and 2 of the project were launched in 2014 and 2015, respectively. Both phases have completely sold out, attracting high-net worth buyers from around the world, who bought all available villas for sale in Dubai.
In January 2016 a Phase 3 launch was announced, in which developers will release approximately 434 new villas for sale. Phase 3 is expected to be a better investment, with a better location, larger plots, more wardrobe space and optional basements. Prices have also been adjusted down to meet current market demand. In previous phases, villas sold at AED 2,500 per sq. ft., whereas villas in Phase 3 average about AED 2,200 per sq. ft.
Sidra Villas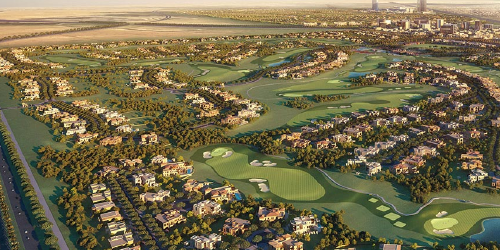 Sidra Villas is the 6th major community to be launched in Dubai Hills, which is a master-community developed by Emaar and Meraas. Dubai Hills is said to be a more modern version of Emaar's Emirates Hills project, which holds Dubai's most popular and luxurious communities; i.e. Meadows, Lakes, Springs, Greens and The Views. Dubai Hills is located within Mohammad bin Rashid City and is accessible from Al Khail Road and Umm Suqueim Road. Sidra offers 3, 4 & 5 bedroom independent villas on a 5 year payment-plan and is expected to complete in 2019 for handover.
Investors have shown keen interest in this project as, for the first time, Emaar has applied a post-completion payment plan. The payment schedule allows for 40% of the total cost to be paid over two years after property handover.
Arabian Ranches II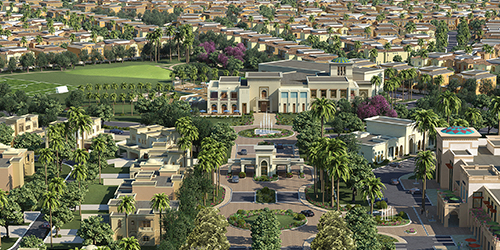 Arabian Ranches II is a master-development by Emaar, positioned along Al Qudra Road, immediately behind its well-known predecessor, Arabian Ranches. A total of 7 villa enclaves have been announced, of which one has been handed over already. The remaining enclaves still have villas for sale and will be handed over by 2018. Arabian Ranches II offers 3, 4, 5 and 6 bedroom standalone villas for sale in Dubai.
The following villa communities within Arabian Ranches II are available for off plan investment:
Yasmin(4, 5 & 6 bed villas)
Rasha (4, 5 & 6 bed villas)
Lila (3, 4 and 5 bed villas)
Azalea (3, 4 & 5 bed villas)
Zola Group Real Estate Services are available to local and international clients looking to take advantage of the highly rewarding property market in Dubai and the UAE. You're invited to contact our property consultants via email or phone to learn more about our specific services or to inquire about current real estate opportunities. To view current property listings Click Here.