A 1 bedroom apartment in Dubai is a great investment and remains the most popular option among property buyers looking to maximize returns on investment. Because of this, property developers in the design phase of a new development will always ensure they incorporate the maximum number of single bedroom floor plans into a residential tower, if they want to sell-out quickly. A 1 bedroom apartment in Dubai may not generate the highest price per square foot, although it is in every developer's best interest to make timely initial sales at launch to gain early momentum on a new project. These initial sales are commonly made through the studio and 1 bedroom options.
The property demand in Dubai dictates the property landscape, and developers have no option but to create the supply. However, this demand does not originate from the investors themselves, but from the overwhelming expat population; more specifically, the "single executive" demographic, seeking to enhance their career and lifestyle in the UAE.
The average price of a one bedroom apartment in Dubai at the time of this publication is AED 800,000. The average yearly lease for the same is roughly AED 72,000. All things considered, property buyers benefit from a fantastic rental return of roughly 8 to 9%. 1 bedroom apartments with returns of this caliber do not stay on the open market for long.
Zola Group Real Estate consultants have long standing relationships with developers and have access to the latest property availabilities, often before they are listed on the open market. If you're interested in investing in Dubai's highly rewarding property market you're encouraged to inquire with us here.
We have listed three of the most  popular 1 bedroom apartment in Dubai options below.
Azizi Iris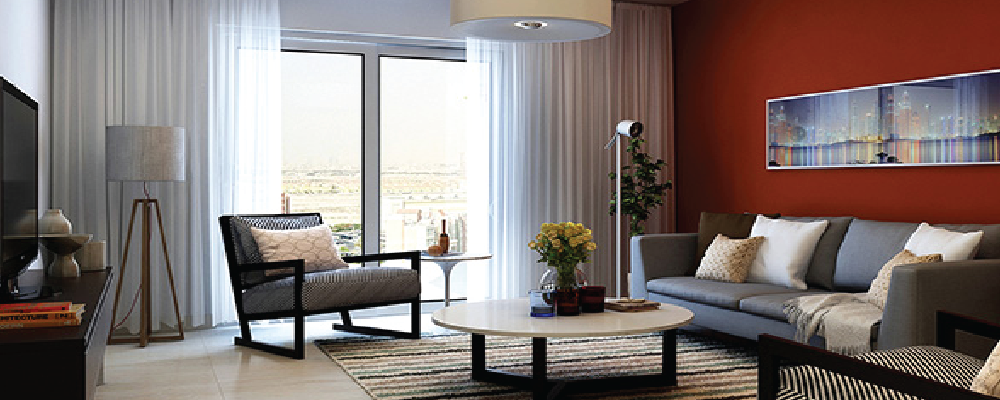 Azizi Iris is a fantastic tower in the new Al Furjan community. Al Furjan is part of a residential expansion initiative into the formerly industrial Jebel Ali district. The area has gained massive popularity in recent years as it is the new site of the Dubai Metro line expansion and it sits near the coast of the breathtaking Arabian Sea. Azizi Iris is surprisingly affordable as an investment option, considering the promising potential of the area.
Price
AED 860,000
Size
874-1010 sq. ft.
Unique Selling Point
Near Metro Line
Near site of EXPO 2020
Near Beaches
Town Square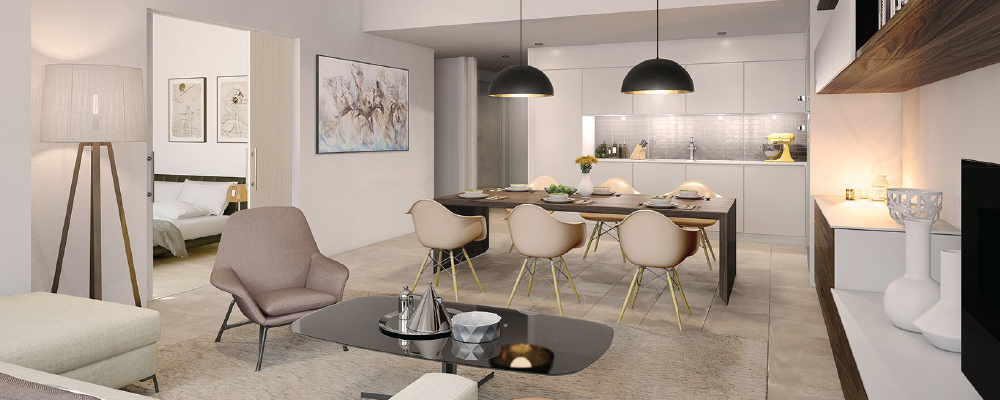 Town Square is a project by NSHAMA which is set to become Dubai's latest mega-community. Within Town Square all of life's amenities are available to its residents. Located in Dubailand, Town Square is ideally located and easily accessible from all of the major roads, making it an affordable option for those who want to live in a calming residential community that feels distant from the buzz of Dubai.
Price
AED 805,000
Size
1129 sq. ft.
Unique Selling Point
Centrally Located
Community Feel
Affordable
Creekside 18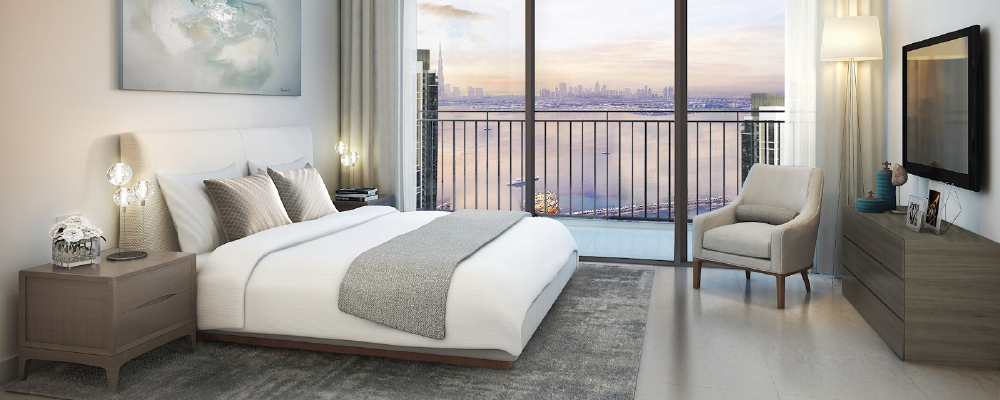 Creekside 18 is a luxury residential tower by the internationally renowned developer, Emaar. Located in Dubai's latest luxury district, The Lagoons, Creekside 18 will benefit its residents with immense luxury and quality of life. Waterside living in lusciously green surroundings will make you forget you're living in a desert climate. The tower is located near the new "tallest tower in the world", said to overshadow the current title holder, the Burj Khalifa.
Price
AED 900,700
Size
618 sq. ft.
Unique Selling Point
Luxury Finishes
Waterside Living
Award-winning Developer
Zola Group Real Estate Services are available to local and international clients looking to take advantage of the highly rewarding property market in Dubai and the UAE. You're invited to contact our property consultants via email or phone to learn more about our specific services or to inquire about current real estate opportunities. To view current property listings Click Here.