ONSHORE
For businesses involved in retail or local trading and services, an onshore or limited liability company (LLC) would be the most suitable option. A Dubai LLC offers unrivaled access to Dubai and the UAE economy, with very few nominal restrictions. Some of the perks of an onshore LLC include an office and visa as well as the opportunity for local and international trade. You will also enjoy local tax status in a no-tax jurisdiction.
Opening global corporate bank accounts for your LLC is easy, and we can help you make sure it's done properly and quickly. In a Dubai LLC, you can own 49 percent of the equity; meaning you will need to have a local sponsor who nominally owns at least 51 percent of the equity to get established and operating. We can help provide local sponsors and any other resources you'll need to have a successful business in the UAE.
We can help arrange flexible profit-sharing arrangements that will let you keep as much of your profit as possible while still honoring all the local laws and regulations. With our help, you can discover why an LLC is the most popular type of business organization in the UAE.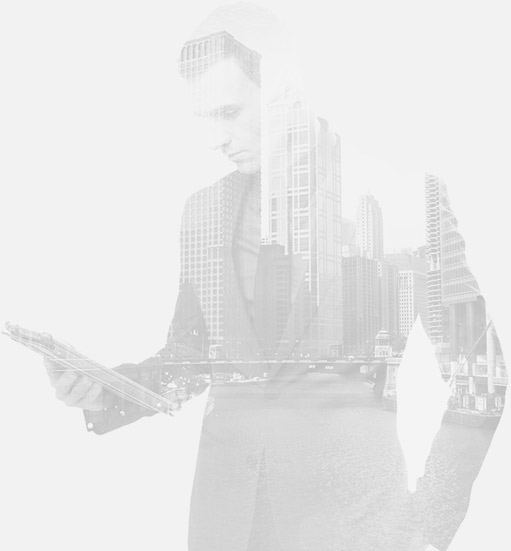 In Brief:
Local & International Trade allowed
Office required
Visa provided
51% shareholding held by local UAE national except for professional licenses, where 100% shareholding is allowed.
Limited Liability Companies have the following attractive features:
Onshore LLC will allow you to engage in local trade and services and it is also recommended for companies involved in retail business.
In addition to local trade these structures also allow for global trade and is an ideal vehicle to use for entrepreneurs doing business within Dubai, the UAE or With Dubai LLC, you own only 49% of the equity. However, you can keep more than 49% of the profits. UAE law allows LLCs to come up with flexible, differential profit sharing arrangements. These can give you an enormous advantage especially since the 51% local equity rule is quite inflexible in most cases. It's not surprising, therefore, that the LLC is the most popular form of business organization in UAE.
Other benefits of Dubai LLC:
A Dubai LLC offers unrivalled access to Dubai and the wider UAE Through a Dubai LLC, international entrepreneurs obtain Trade Licenses from the Dubai government. There are very few restrictions placed on the activities of a Dubai LLC.
Through a Dubai LLC, investors obtain a strong presence in Dubai. Although cost effective office space is hard to find, we offer solutions to meet every budget.
It is easy to open global corporate bank accounts following Dubai LLC set up.
UAE Representative office of a foreign company:
A foreign company may also establish a representative office in the UAE. Such representative offices may undertake marketing and promotional activities on behalf of their parent company, but are not permitted to trade.
UAE Branch of a foreign company:
Foreign companies can establish a branch office in the UAE. A branch office may not carry out any commercial activity in its own name, it may only negotiate and enter into contracts on behalf of the parent company, and if goods and services are required to fulfill that contract, they have to come directly from the parent company. Support activities by the branch are allowed.
The following are the most popular options for incorporating the onshore LLC companies:
Dubai LLC
Abu Dhabi LLC
Dubai Branch of a Foreign Company
Abu Dhabi Branch of a Foreign Company
Dubai Representative Office
Fujairah LLC
Reach Out
We'd love to hear from you