With the launch of The Dubai Opera and Act 1 | Act 2, a slew of international attention has been directed at the exquisite Opera District in Downtown Dubai. Investors looking to get in early on this history-making project are waiting in anticipation for a last chance to own a piece of Emaar's latest group of residences, which are expected to set an even higher bar for the already luxurious Downtown Dubai residential community. Besides the obvious landmark appeal of the project, this is now THE LAST residential investment opportunity in Downtown Dubai.
Suitably named for their proximity to the theatre, Act 1 and Act 2 are two majestic towers that sit adjacent to The Dubai Opera and blend into their surroundings with exquisite architectural designs, inspired by the flowing gracefulness of the Downtown Dubai Fountain. Act 1 and Act 2 hold 52 and 46 floors, respectively; with a total of 718 residential units offering one, two and three-bedroom impeccably designed apartments. There are also a few ultra-exclusive penthouse options up for grabs.
About the Opera District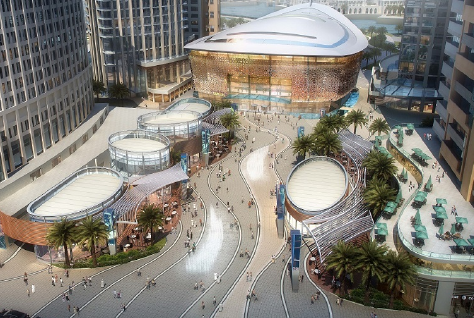 A choice to live in the Act 1 | Act 2 residences is one of lifestyle. The Opera District is an internationally unique destination of art and culture. A far cry from Dubai's typical communities, where the focus tends to be on overwhelming opulence, the Opera District's foremost goal is to be a breeding ground for authentisism in Dubai. Initiatives to encourage this growth include promotion of the local arts, culture and events scene in a central and internationally recognised locale, i.e. Downtown Dubai. Investors are wise to take advantage of these initiatives as valuable promotion of community and property.
About the Residences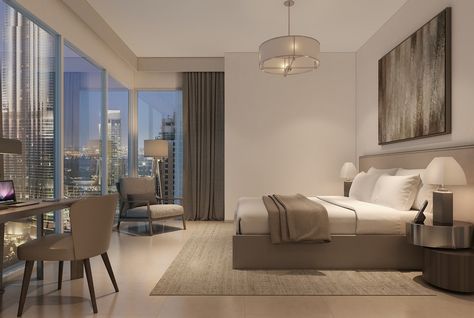 With proximity to landmarks such as the Burj Khalifa, Dubai Opera, Dubai Fountain and Dubai Mall, the Act Residences are central to all Dubai has to offer. Dubai real estate projects of this impress only come around every so-often. The apartments are designed with themes of the opulent nature of the opera and are built by the powerhouse developer, Emaar – best known for their superior integrity and quality in construction. To get latest availability, floor plans and pricing you may contact Zola Group to speak with a property consultant.
Act 1 | Act 2 Investment Opportunities
As the last opportunity to invest in a Downtown Dubai residential project, Act 1 | Act 2 have been popular with investors who are accustomed to the highly rewarding opportunities in Dubai real estate. Investing in this historic opportunity will cost between AED 1.4 million ($391,000), for the one bedroom option, to AED 3.9 million ($1.06 million), for the 3 bedroom. A quick look at the average PSF cost (AED 2,376) for an apartment in Downtown Dubai shows us that the modestly sized, 733 sq. ft., 1 bedroom apartment in Act 1 | Act 2 are priced well-below average market value, at AED 1,910 PSF. This trend continues throughout the various size options, with 2 and 3 bedrooms also priced roughly 15-20% below current average market prices for the area. The low cost is attributed to early, off-plan purchase prices and we're sure to see prices increase when construction nears completion in 2020, as investors liquidate their investments on the secondary market to fill the growing demand for ready properties.
Zola Group Real Estate Services are available to local and international clients looking to take advantage of the highly rewarding property market in Dubai and the UAE. You're invited to contact our property consultants via email or phone to learn more about our specific services or to inquire about current real estate opportunities. To view current property listings Click Here.