With Zola
You're In Good Hands
Bank Introductions
Zola Group has established ongoing long-term relationships with some of the most reputable banks in the UAE and has introduced multiple clients of all backgrounds to the best local UAE banking institutions. Our banking relationships allow us to provide our clients with reliable and professional services needed to expand and maintain any business. We can help simplify and streamline the bank account opening process from the first introduction to the completing the application process and getting the account opened. Final decision on opening of accounts does ultimately reside with the particular bank's compliance department, while we act on your behalf making sure that your application and supporting documents are presented and considered in full and without delays.
Banks in Dubai and other Emirates of UAE are among the most reliable in the world due to the high standards and capitalization requirements imposed by the Central Bank of UAE. Most banks in the UAE have low costs on banking services, simplified reporting system and high quality of services with very competitive fees. All banks provide the possibility of remote access through the internet as well as telephone banking, which makes opening a bank account in Dubai, and the UAE in general, a very attractive and cost-efficient proposition.
Through our network of partners we can also assist with opening your personal or business bank accounts in various private and commercial banks worldwide. The choice here would depend mainly on the client profile and specific banking services required. Before opening an account, we will consult with you about your options and preferences. We constantly follow and research the different requirements for each jurisdiction, reliability of financial institutions of these jurisdictions as well as the economic stability in the area. Utilizing our research and expertise you will be able to determine the best fit for your financial situation and goals.
Company Secretarial Services
Leave your support and secretarial work in the hands of experts who understand the complexities of a global business, and specifically, your business. We can tailor a solution based on your individual needs, but knowing your business is only half the battle. We are also well aware of the ins and outs of the local culture and customs, which often makes all of the difference.
Virtual Office Setup
Virtual Offices are growing in popularity. A virtual environment breaks the shackles of the typical geographic limitation to recruitment. Wherever you are located around the globe, your business can function without the need to pay costly office space or employees, just to establish a corporate presence.
If you are looking for a creative and financially efficient way to run a business in the UAE we pride ourselves in providing high quality virtual office services in the heart of Dubai.
We can provide a range of services including:
Unique telephone and fax numbers
Personalized call answering by professional telephone operators
Message forwarding as per your instructions
Internet that contains domain name registration, web design and hosting
Email addresses
Business Address / Mailing Address
Mail forwarding scanned to email
Visitor reception, handling and management – notification to you
Use of a prestigious Business Address as the Company Registered Office
Meetings schedule management
Basic secretarial and admin support, meetings support by our staff in a personal and friendly manner
Zola Group clients enjoy all the benefits of having a fully functional office without moving from their present location. All of these services add up to less management time for you, so you can work on growing your business. Our main aim is to look after all your business administration requirements allowing you to concentrate on what you do best in business.
Attestation and Legalization of Documents
When you are dealing with any government agency in the UAE, making sure you have the proper documentation is key. None of the documents issued internationally are acceptable by the UAE government agencies unless they have been properly attested and legalized. The process of attestation and legalization can often be complicated, lengthy and quite expensive. Documents are first attested in the country of origin, then in the UAE embassy in the foreign country and finally in the UAE Ministry of Foreign Affairs. Sometimes attestations from the related ministries in foreign countries are required making the process near impossible for a client to properly complete without professional help. We assist with the entire attestation and legalization process making it simple and quick for our clients.
Deregistration
& Redomiciliation
If you need to move your business to another country or jurisdiction, we can help make sure you maintain your legal identity and avoid interruption. There are many reasons to consider to re-domicile, including tax and regulatory benefits, changing regulatory environment, etc. The entire landscape in the world of offshore incorporations has been undergoing a drastic change in the last few years. Many jurisdictions, such as BVI, have implemented significant changes to their regulatory and compliance framework. In this environment more and more companies are choosing to re-domicile to the UAE. We assist our clients with the entire process of re-domiciliation making it as simple and efficient as possible.
Accounting and Auditing Services
Regulatory requirements in Dubai are specific and sometimes unique. For example, annual audits are required to be preformed and submitted by a number of free zones, banks, government agencies, etc. We can help you navigate the local regulations and help comply with the related rules and guidelines while keeping your accounting related issues in order. Moreover, we can make sure that you are properly complying with any audit requirements in any of the countries where you or your company do business.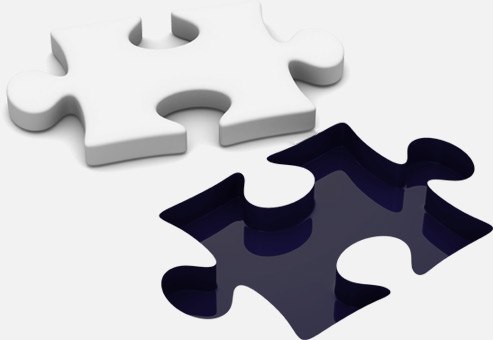 Reach Out
We'd love to hear from you