About Malta

Established in 2014, the Maltese Individual Investor Program (IIP) offers individuals and their families the opportunity for citizenship in a highly respected EU Country. Malta has maintained its European Union membership since 2004 and it enjoys a stable political climate, a fast growing economy, and possesses some of the safest financial institutions in the world.
The Republic of Malta is located in the South of Europe. It is an island nation made up of an archipelago in the Mediterranean Sea. The island lies just 80 km south of Italian island of Sicily and covers roughly 320 km2, with a population of approximately 450,000.
Malta is one of 33 countries classified as having an advanced economy, according to the International Monetary Fund. The country depends on foreign trade, manufacturing and tourism to drive its economy, and has had recent successes in promoting cross-border financial services.
Malta's warm climate attracts tourists from all over the world, who visit to enjoy the beaches, recreational activities, and great architectural and historical monuments.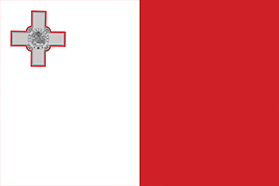 Benefits of this Citizenship:

Citizens of Malta have the right to live, work and study in any of the 28 European Union countries and Switzerland.
Over around 166 countries, including EU , Canada and the USA that do not require a Visa when travelling.
Reliable and efficient application process
Malta is an attractive location to live or own a second home in. It is strategically located in a territory with fabulous weather.
Very low income tax, no capital gains tax and no inheritance tax.
Highly respected jurisdiction for incorporating low-tax companies.
Excellent banking center with presence of major international banks
If the applicant desires so, there is an opportunity to maintain dual citizenship.
Once citizenship is acquired, it lasts for a lifetime and allows the right to live and work in the country.
Citizenship by Investment Options
Contribution to the National Development & Social Fund

Applicant, Spouse and Dependents
Investment in a Government Approved Real Estate Project

Applicant, Spouse and Dependents
Investment in Government Approved Financial Instruments

Applicant, Spouse and Dependents
Reach Out
We'd love to hear from you
Visa-Free Travel
This passport offers visa-free and visa-on-arrival travel to the following countries and territories.
| | | |
| --- | --- | --- |
| Albania | Hong Kong | Poland |
| Andorra | Honduras | Portugal |
| Antigua & Barbuda | Hungary | Republic of Korea |
| Argentina | Iceland | Romania |
| Austria | Ireland | Samoa |
| Armenia | Israel | San Marino |
| Bahamas | Italy | Serbia |
| Barbados | Jamaica | St Kitts and Nevis |
| Belgium | Japan | Seychelles |
| Belize | Kiribati | Singapore |
| Bosnia Herzegovina | Kosovo | Slovak Republic |
| Botswana | Kyrgyz Republic | Slovenia |
| Brazil | Latvia | Solomon Islands |
| Brunei Darussalam | Liechtenstein | South Africa |
| Bulgaria | Lithuania | Spain |
| Canada | Luxembourg | St Lucia |
| Chile | Malawi | St Vincent and the Grenadines |
| Colombia | Malaysia | Swaziland |
| Costa Rica | Maldives | Sweden |
| Croatia | Mauritius | Switzerland |
| Cyprus | Mexico | Taiwan |
| Czech Republic | Mongolia | The Gambia |
| Denmark | Moldova | Tonga |
| Dominica | Monaco | Trinidad and Tobago |
| Ecuador | Montenegro | Tunisia |
| El Salvador | Morocco | Tuvalu |
| Estonia | Nauru | Uganda |
| Federal Republic of Germany | Netherlands | Ukraine |
| Fiji | Nicaragua | United Arab Emirates |
| Finland | Uruguay | United Kingdom |
| France | Norway | United States |
| FYROM (Macedonia) | New Zealand | Vatican City |
| Greece | Oman | Vanuatu |
| Granada | Panama | Venezuela |
| Guyana | Paraguay | United States |
| Georgia | Peru | Zambia |
| Guatemala | Philippines | Zimbabwe |