Living in Dubai gives you access to a seemingly endless variety of breathtaking houses and villas. When the time comes to buy a house in Dubai, buyers are more-or-less overwhelmed by their options. It helps to have a location in mind before you begin your house hunting efforts. This approach means less wasted hours and more chances to find the perfect property, in the perfect location.
When looking at areas to purchase a house in Dubai, buyers should consider the following criteria:
Traffic: Will you buy a house in an area that has traffic congestion? As Dubai's population rapidly grows, so does traffic. Has the area been planned to account for population growth and increased traffic? Wide roads, several area entry/exit points and proximity to main roads, are signs of well-planned, low-traffic areas.
Accessibility: Closely tied to traffic, this is an important criteria to consider. How accessible is the area/property from a main road. Main roads see less daily traffic, with most congestion happening at the bottlenecks of entry/exit points for an area.
Prices: Look at the market prices for a specific area, consider the pros and cons and make a decision about how much value is added by location, proximity to shopping areas, beaches, parks. etc.
Location: Does the location match your lifestyle? Are you an Asian expat that prefers to be near specific amenities or educational facilities? Are you a Western expat that prefers a sun & sand lifestyle? Choose your location wisely, as this criteria can affect the Prices, Accessibility and Traffic of your area.
To help you get you started, Zola Group has put together this list of the top three most popular areas to buy a house in Dubai.
Buy a House in Jebel Ali District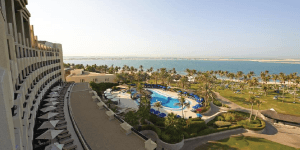 Jebel Ali is one of the newer residential areas of Dubai, but its popularity has been rapidly growing over recent years. Formerly and predominantly an industrial area, Jebel Ali district is just minutes away from the famous JBR and Dubai Marina areas, where it shares the beautiful Dubai coastline. Residents of Dubai, who prefer beach-side living, but cannot afford the high price tag of a JBR, are now looking to benefit from early property purchases in prime areas around Jebel Ali. Set to be the next big tourist destination. The introduction of plans to extend the Dubai Metro through Jebel Ali, and beyond, makes Jebel Ali one of today's best locations to buy a house in Dubai.
Traffic: 4/5
Accessibility: 5/5
Prices: 5/5
Location: 5/5
 Buy a House in Business Bay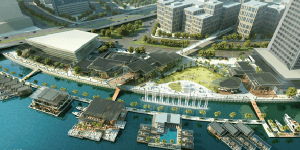 Business Bay is the future site of the new Dubai Canal and its borders have expanded to overlap areas of Downtown Dubai. Business Bay District's proximity to the luxurious and well-established Downtown District has even caused a new name to appear to describe both areas. Burj District now describes Downtown Dubai and Business Bay, as one. Although much of business bay is still under development, with residential options currently limited – We still see great future potential leading up to 2020.
Traffic: 4/5
Accessibility: 5/5
Prices: 3/5
Location: 5/5
Buy a House in Dubailand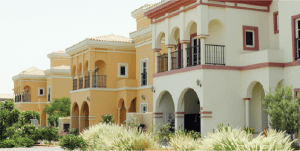 With a significant portion of new housing developments popping up in the Dubailand district, you're sure to find what you're looking for. Dubailand is part of Dubai's residential expansion initiative to create self-sufficient mega-communities to accommodate the large influx of expat residents. At the moment, the majority of this district remains under construction. Although, the majority of it is due to be handed over in, or before 2019. If you're thinking making the move to buy a house in Dubai within the next few years, it may be worth your while to take a look at your off-plan options now.
Traffic: 4/5
Accessibility: 4/5
Prices: 4/5
Location: 4/5
If you need assistance in learning about other areas, their benefits, pricing and availability; you're invited to contact us at Zola Group to speak with a real estate consultant. Or, use the form on the right of this page and a consultant will be in touch.
Zola Group Real Estate Services are available to local and international clients looking to take advantage of the highly rewarding property market in Dubai and the UAE. You're invited to contact our property consultants via email or phone to learn more about our specific services or to inquire about current real estate opportunities. To view current property listings Click Here.